Professional Rust Removal
Rust can occur when there is a slow break down of a metal object due to the mixture of metal, water and air. Over time rust will began to generate around a metal object. If this object touches another object it could leave an unsightly rust stain. Buddys Pressure Washing specializes in professional rust removal services on the exterior of residential houses. Our professionals have heavy equipment and chemical solutions that can help them get rust stains out of your exterior features. We provide our rust stain removal services to Davenport, FL and the surrounding areas.
Rust stains are a terrible pain to remove off of any object, and they can affect almost any type of material. Everything from the clothes that you wear to the sidewalk you walk down is vulnerable to rust stains. When you take advantage of our rust removal service, your property will be complete rid of any unsightly rust stains.
Is My Home Affected By Rust ?
You might be wondering how to tell if your house has been affected by rust stains. A rust stain is an ugly brown, orange mixture of a stain. Generally it will be located around a metal object such as a chain link fence or a metal pipe of some sort. When the metal from these objects mix with air and water, it results in rust stains.
When most people think of rust, they think of metal pipes rusting over, but very few people think of their house. Just like any other item you own, if not properly maintained your house can become littered with rust stains. Rust stains are not only unattractive, but they can weaken the structure of your roof or you siding. It can also make the perfect habitat for mold growth. Buddys Pressure Washing provides an excellent rust stain removal service to all their customers.
Summary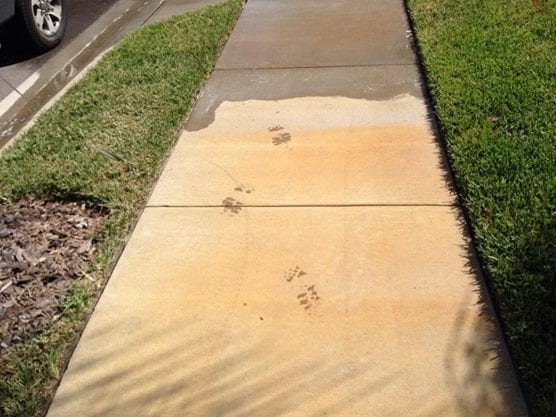 Article Name
Rust Removal | Davenport FL | Buddys Pressure Washing
Description
Buddys Pressure Washing specializes in professional rust removal services on the exterior of residential houses. So give us a call @ 813-441-4690
Author